Friday, September 25th, 2009
If you haven't already read Chris Anderson's seminal book "The Long Tail", you could be leaving a lot of business and income potential on the table, especially if you're an affiliate marketer.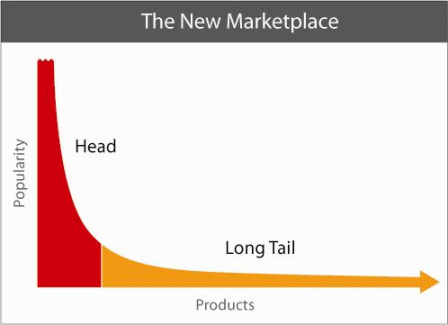 Friday, September 11th, 2009
In the early '90s, the hottest screen saver product around featured flying toasters, which has since come to symbolize the triumph of marketing for a product that no one really has to have. But what about your marketing? Focus on the three C's of Internet marketing: Content, Community, and Context. Marketers that take these principles to heart can do more than shine, they can go supernova.
It's the fortunate marketer who has input into product design and technical details, and who bases that input on market research and real, live, customer interaction. I think of those product specifications as content–the sum total of what you get when you get the product. But sometimes, for some products, that ability to influence content isn't available to marketers. The product is what it is and the marketer has to figure out what to do with it. What do you do then?